Bali, 5 Star Luxury Holiday - Save up to £570
The Laguna Resort & Spa *****
The highlight of this elegant resort is the seven lagoon pools that meander their way through the exotic gardens. Features of these swimmable waterways include 'sandy pools' with sand underfoot to recreate the feel of the beach, and a main pool by the beach.
Includes:
Flights

Private Transfers

7 Nights Accommodation in a Deluxe Room.

Daily Breakfast
Rates
Select Dates November 2018
Heathrow from £1,199
Select Dates Jan, Feb Mar 2019
Heathrow from £1,279
Alternatives
Alternative departure airports and dates are available. Please contact us for a quotation.
Upgrades
Upgrade to Half Board or Full Board.
Upgrade your room to a Deluxe Lagoon View Room, a Deluxe Studio Room, Deluxe Studio Lagoon View Room, Executive Suite or Family Room.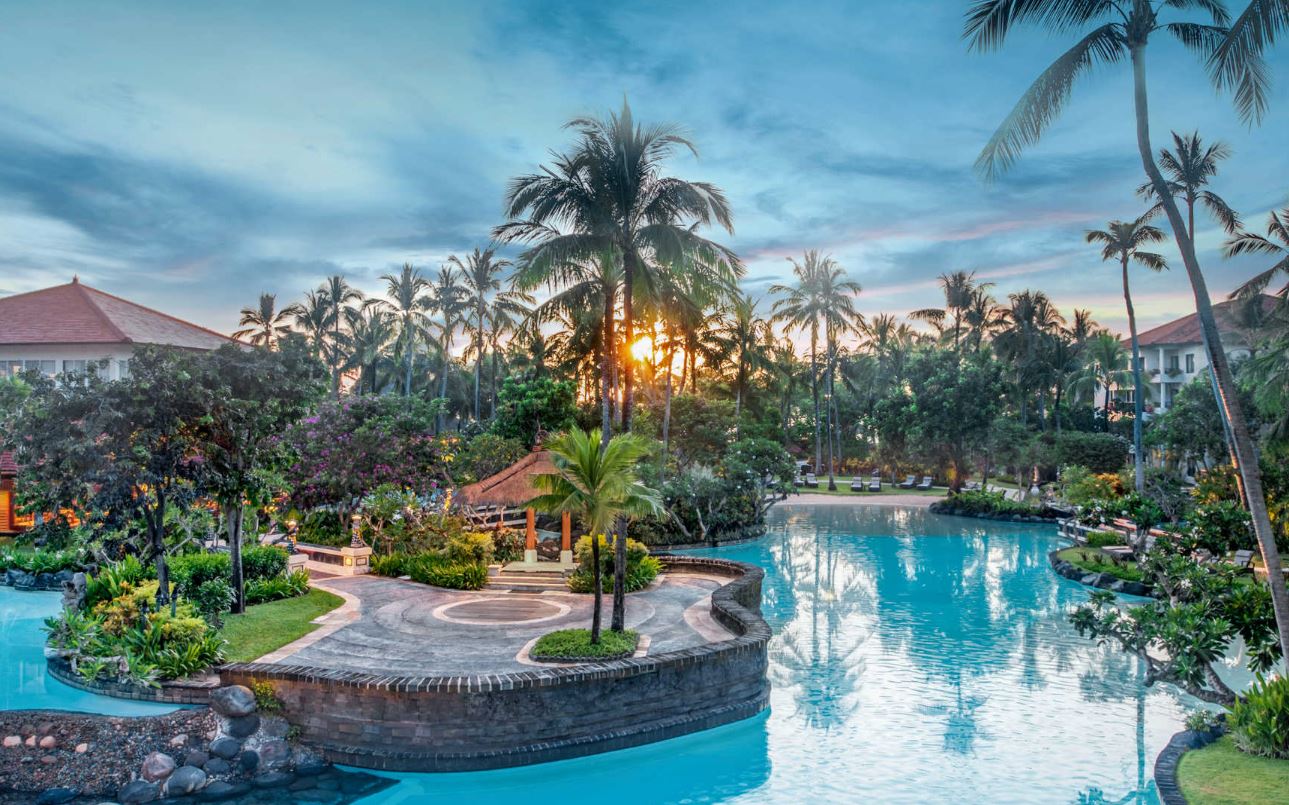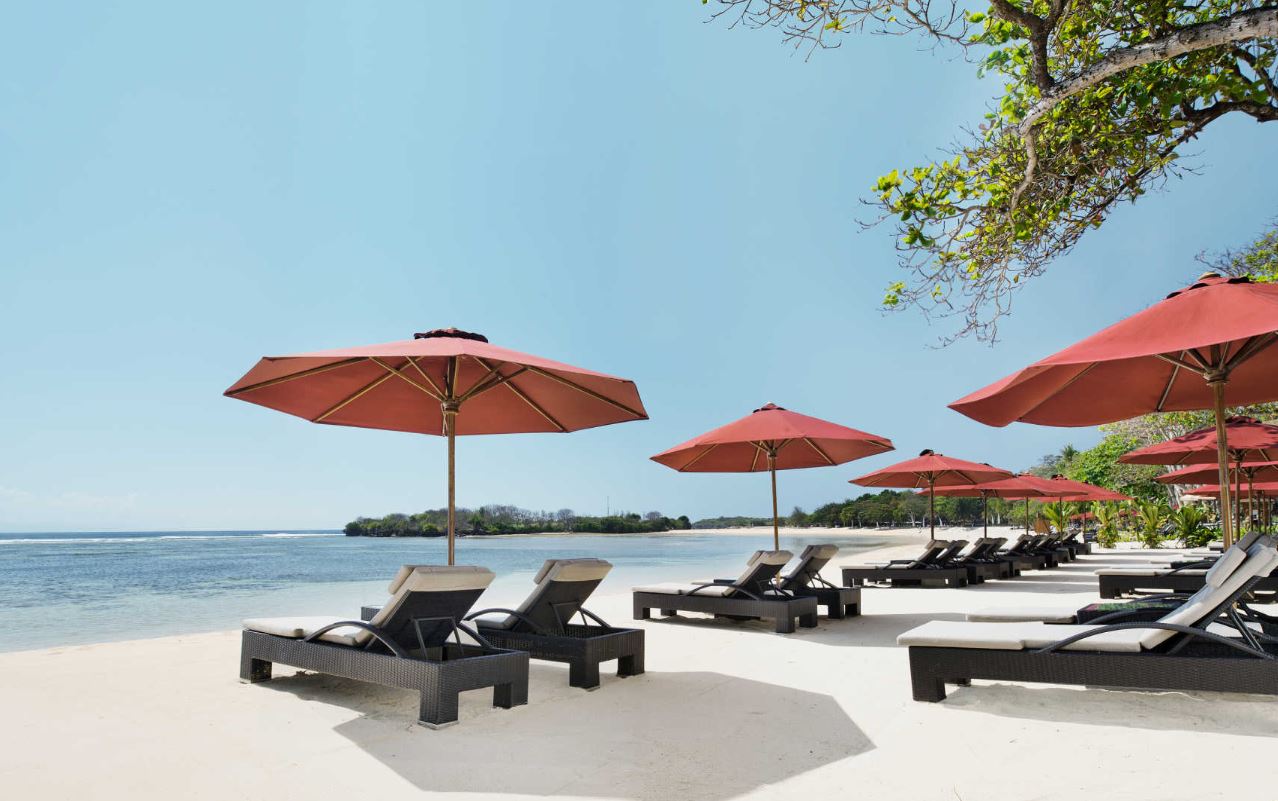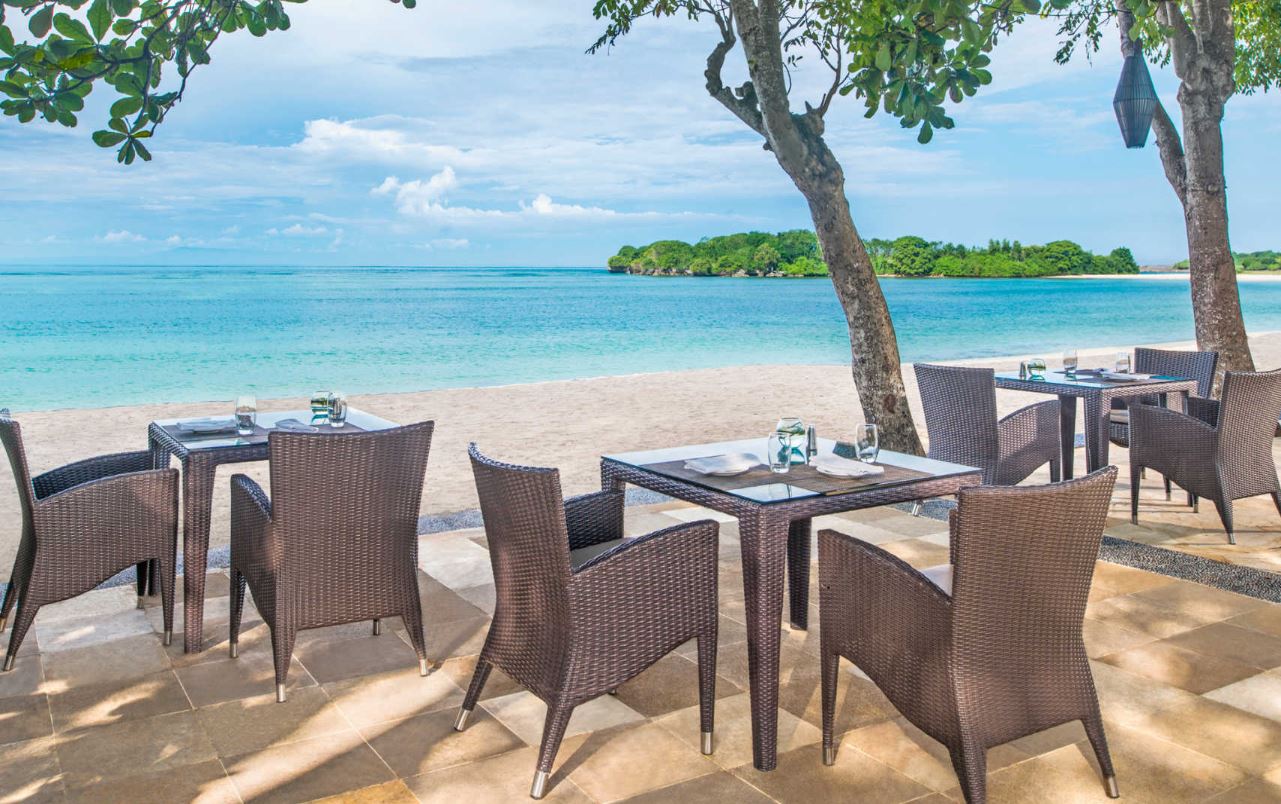 Rooms
The light and airy rooms and suites all have 24-hour butler service. Deluxe Rooms overlook the gardens or lagoon-style pool. For something a little special, Deluxe Lagoon Access Rooms and Suites offer guests direct access to the lagoon straight from the balcony. Deluxe Studio Rooms are more spacious with a living area.
Facilities & Activities
7 pools, children's pool, sauna, spa*, watersports*, tennis courts, fitness centre, Wi-Fi throughout, boutique*
• Head out on a snorkelling trip* • Book a massage in one of the beachside cabanas* • Visit the small offshore islands of Nusa Bagus and Nusa Peninsula • Walk to the shops and restaurants of The Bali Collection mall.
*Denotes local charge.
Dining
The hotel has two restaurant. Arwana specialises in fresh seafood by the beach, with a creative menu and an oyster and sushi bar. Banyubiru is the signature buffet restaurant, with a show kitchen serving up Pan-Asian and international classics. There's also a deli with take-away salad and sushi options, as well as a pastry corner, home-made ice-cream station and wine cellar.
Choose from 3 bars in the evening, and guests can also dine in the restaurants at The St Regis Bali Resort next door.
Your luxury getaway is waiting.
Our team of luxury travel advisers are waiting to help you find the perfect holiday. Let's chat about your dream holiday, honeymoon or wedding abroad!
* Additional Charges
If the number of people staying in this room is less than the maximum occupancy, there may be a slight charge for under-occupancy. Booking fee's apply on all bookings and will be confirmed at the time of booking. Minimum booking fee £5 per person.
Terms and Conditions
Voyager Travel Direct Terms and Conditions
Disclaimer
All property information is the tour operators brochure description and is provided by an independent source. Facilities and amenities described herein can not be guaranteed by the Agent. All holidays are subject to availability changes. When a deal is gone, it is gone.
Certain countries require visas prior to travel. It is your responsibility to check for any necessary visa or inoculation requirements for your destination.
For the latest travel advice from the Foreign & Commonwealth Office including security and local laws, plus passport and visa information click here.